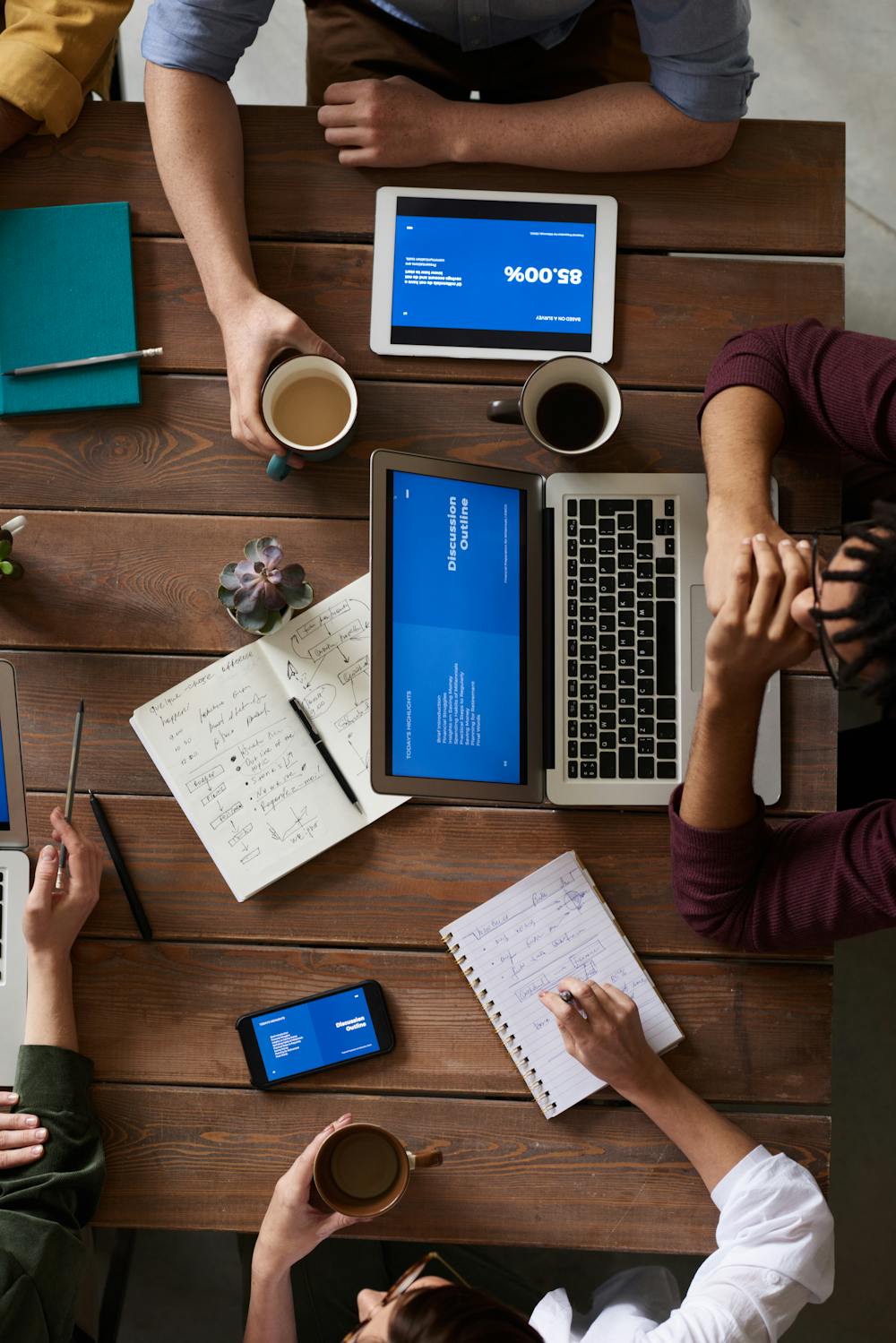 Developing talent
We invest in our people's skills through various training and development in diffenrent channels.
Inclusive workplaces
We believe that greater diversity, inclusion and gender balance leads to more rewarding and successful workplaces.
Interns, apprentices and fellows
OSSC offers a range of internship, apprenticeship and fellowship opportunities to attract people into the industry and help more overseas students kickstart their education paths and careers.
Strategic Market Research Analyst
OSSC seeks a Strategic Market Research Analyst. Job Type: Full-time. You are expected to perform:
Duties & Responsibilities:
Design, develop, and implement all aspects of primary and market research projects
including: Research methodology design, Data collection, Data analysis, Report
development and client presentations.
Recommend appropriate research methodologies, sampling procedures, survey designs,
and analysis plans (both qualitative and quantitative research.
 Conduct competitive marketing research and identify marketing ways to build the
companies brand image, strategic leverage of granular data about the behavior of our
customers.
 Quantify data using natural language processing techniques and turn data into numerical
data to determine churn.
Analyze sales funnels and customer intent by gaining insights from the pages browsed
and products considered, target advertising based on purchase history. Design SEM
campaign by leveraging data.
Perform marketing spending efficiency auditing by regression model, including Google
Analytics analysis and Advertisement Budgeting.
Perform a series of calculations and regression model based on lat/long coordinates,
quickly process large data sets and make recommendations given a complex set of
constraints to a problem.
Strategize and forecast based on research of current trends and future developments in
local, regional, and national areas.
Analyze data from digital, print and social marketing campaigns and recommend
improvements.
Analyze vast quantities of data utilizing SPSS, Tableau, Report Builder, and/or Excel.
Identify, develop and implement innovative research tools to expand market research
capabilities.
requirements:
Bachelor's degree in Business Administration with concentration in Marketing, or Bachelor's degree in Statistics from a four-year college or university.
Experience with Google Ad Campaigns, social media marketing a bonus
Experience managing Email Marketing Campaigns preferred
Experience with Adobe Creative Suite preferred
Extensive knowledge of all marketing concepts.
Salary contingent upon experience.
Risk Management Specialist
OSSC is seeking a Risk Management Specialist to work full-time in our New York office (Currently we are working from home through January 2022).
The responsibilities include, but are not limited to:
Participate in the risk identification and assessment of operational processes

Work with business units, legal and compliance as well as auditors to develop and refine
controls as well as written policies and procedures that strengthen the control environment
while maintaining business effectiveness
Assist in the measurement, aggregation and monitoring of relevant risk metrics and
analytics

Coordinate data collection process with business partners

Support the creation of risk committee materials
The candidate should have a background in operational risk management.The following are attributes and skills that are desired in candidates:
Attributes:
Strong analytical, technical, and problem-solving skills
Exceptional project management and communication skills
Ability to work cooperatively with other internal departments and external service providers
Ability to work under pressure, multitask, prioritize and be flexible
Well-organized and detail-oriented
Desired Skills and Experience:
 Demonstrable theoretical and practical experience supporting operational risk
management frameworks (e.g., RCSA, third-party risk management, business continuity,
etc.)
Bachelor's degree in Risk Management; from a strong academic institution is a plus
Proficiency in, Microsoft Office suite of products, especially Excel and PowerPoint; and
Tableau (or other data visualization tools) are a plus
Math Education Counselor
OSSC is seeking a motivated Education Advisor (Mathematics Track) to work full-time in our New York office (Currently we are working from home through January 2022).
The responsibilities include, but are not limited to:
Assist in mathematics tutoring/counseling under supervision of CEO

Provide guidance in client's personal statement and resume

Plan and hold math related educational events, including public lectures and workshops

Create math learning curriculums to help students with standardized tests such as SAT.

Refine target market segment, develop timelines and establish coordination processes for new and existing math learning products.

Build and manage relationships with a broad range of stakeholders on behalf of the company

Evaluate and recommend math programs and connect with admission officers/college professors to ensure sufficient engagement, as well as reviewing feedback from already enrolled students to ensure needs are met
Current employee benefits and perks include, but are not limited to:
Competitive medical, vision, and dental insurance packages

Commuter benefits plus supplemental insurance plans

Flexible working hours, five sick days, and two weeks of paid vacation

Fun team-bonding activities and events

Potential travel opportunities to Chinese offices

Work Visa sponsorship for ideal employees
The ideal candidate applying for this position should have:
A bachelor's degree in Mathematical Science (master's degree preferred)

An interest in education and business with an entrepreneurial spirit

Exceptional organizational and multi-tasking skills

Ability to support and collaborate with a small team

Critical thinking and problem-solving skills

Positive energy and results-driven attitude

Flexibility, timeliness, and dependability
Software Developer
Responsibilities Include:
Work on system integration and development for the group, helping build and expand our technical and team practices.
Plan, build, test, review and deliver software solutions for our various new production systems.
Work with other engineering departments to collaboratively develop across the systems.
Collaborate on the design of data models, data flows, schemas and API contracts.
Extend and enhance existing systems and workflows to meet the ongoing demands from the business.
Qualifications/Requirements:
A Bachelor's degree (or higher-level degree) in computer science.
Experience in Python Full Stack development and integration with various modern applications with development practices.
Experience in developing professional web applications using Open-Source framework and User Interface applications using HTML5, CSS3, JavaScript, jQuery, AJAX, JSON, XHTML , XML and SOA.
Experience with creating, querying, and maintaining databases with many DBMS such as MySQL, Cassandra, SQLite, PostgreSQL, and Oracle.
Management Analyst
Job Duties:
1.Gather and organize information from company departments about the problem to be solved or the procedure to be improved.
Prepare recommendations to company's management for implementation of new systems, procedures, or organizational changes.
Evaluate organization functions, work performed, and methods, analyze data gathered and develop solutions or alternative workflow.
Confer with personnel concerned to ensure successful functioning of newly implemented systems or procedures.
Prepare manuals and train workers in use of new forms, reports, procedures or equipment,according to organizational policy.
Advise the distribution of work among positions and organizations and the appropriate staffing level sand skills mix.
Develop life cycle cost analyses of projects or performing cost benefit or economic evaluations of current or projected programs.
Analyze the company's Profit & Loss statements, advise the management on how to make the organization more profitable;advise on quality control and strategic measures.
Continually evaluate the performance of the counselors and survey client satisfaction level, establish bonus system to encourage best practices.
Maintain a level of knowledge of current portfolio operating performance and resourcefully incorporates it into the analyzing process.
Job Requirement:
The minimum education requirement is a master's degree in Management, with at least 6 months of work experience at same orrelated role in international student service industry.
Annual Salary Range: $97,198 – $110,000
Application Method:
Please mail resume to Overseas Students Services Corp. at 5 West 37 St, Suite 204, New York, NY 10018, or email to ceo@overseasstudent.com
Business Intelligence Analyst
Job Duties:
Work directly with Team Owners and EA to create business intelligence systems and marketing management systems, maintain and update them.
Collect business intelligence data from company's CRM system, available industry reports and field reports.
Pre-campaign analysis and research on audience size, affinity audiences, available advertising tactics, and recommendations for best deployment of available funds.
Investigating new ad types and new advertising strategies available from social partners, analyze their feasibility for the business.
Provide weekly report on campaigns by target audiences, demographics, as well as overall combined data.
Identify and analyze industry trends with business strategy implications, using related data analysis software like IBM SPSS 22, SQL, Advanced Excel functions.
Create custom audiences, look-alike audiences, retargeting audiences, custom conversions, and any other advanced audience tools available in platform.
Monitor and maintain database growth through leads and referrals resulting from marketing.
Conduct tests to ensure that the data analysis result and suggestions are consistent with revenue and customer growth objective.
Job Requirement:
The minimum education requirement is a master's degree in Marketing Intelligence or Marketing. This position also requires at least 6 months of work experience at same or related role, e.g. marketing specialist, in international student service industry.
Annual Salary Range: $102,482 – $120,000
Application Method:
Please mail resume to Overseas Students Services Corp. at 5 West 37 St, Suite 204, New York, NY 10018, or email to ceo@overseasstudent.com
Education Consultant
OSSC is seeking a motivated Education Consultant (Mechanical Engineering Track) to work full-time in our Boston Office.
Job Responsibilities:
Develop and provide Mechanical Engineering courses to clients, which covers the content of mechanics, mechanical design, physics, modeling systems, and etc.
Provide training of machinery knowledge and the utilization graphics software and mechanical analysis software to clients.
Provide lectures online and offline, design pre-course evaluations and post-course testing.
Conduct resume and cover letter editing, and mock interviews clients who are seeking for a mechanical engineering or related position.
Develop the course framework and training strategy in collaboration with Research & Development department to ensure the quality of the services.
Support the marketing and sales team in creating pertinent promotional materials.
Prepare tutoring and meeting reports based on the services provided and the progress.
Job Requirement:
Passionate with taking responsibility for education and student service.
Bachelor's or advanced degree in Mechanical Engineering Required.
Familiar with SolidWorks, CATIA & ANSYS.
A fast learner with excellent problem-solving skills.
Computer proficiency required.
JOIN US BY CONTACTING
hr@overseasstudent.com